There are many upgrades around for the Rega arms, but they concentrate on re-wiring or changing the counterweight.
This kit TOTALLY REBUILDS the arm. The only original components left are the armtube, arm lift and arm rest.
LATEST NEWS
Kits from December 2013 now have an improved vta lock with simple finger operation and more positive locking and are now fitted with the latest bearing design from the Series Five arms.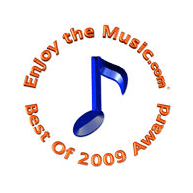 A high-end tonearm in a DIY package
Not really a conversion but a built-from-scratch new arm.
The arm has the design features and components of our finished arms, including the ceramic bearings and constrained-layer counterweight in a DIY package.

Whilst it is possible to start with a complete Rega arm we don't advise this unless the "donor" is otherwise scrap because it is usually much more economic to add the optional Rega parts set and start your build with new, factory-supplied parts.

All that is needed is to add wiring and there is a wide choice of options from the kits sold for RB series arms or your own solution from any quality tonearm wire. You can choose to add our Cardas wiring loom which comes ready-installed into the base when ordered as part of the kit and is supplied with a set of silver-plated Michell cartridge tags,

You will need access to some basic power tools for finishing and drilling the bare arm tube, simple hand toools for assembly and some practice with soldering the fine signal wires.

The kit comes with complete instructions and a drilling template. Kits are built to order with a delivery time of 3-4 weeks.
and full details of the arm design and construction here: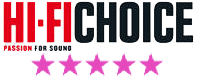 The arms with micrometer vta have proven very popular and are in great demand even though the standard arms have a built-in vta adjustment.
Added to all of the features of the standard arm with this option is a calibrated and repeatable vta adjustment, which allows you to experiment or vary the vertical tracking angle and still return exactly to the original setting.
Although capable of resolution to 0.01mm, the micrometer head is extremely strong and rigid and provides a very stable platform for the arm.
The arm shown here has the optional alloy arm rest with counterweight in stainless steel both available as upgrades - details below.

Prices

Standard kit

£225

Micrometer option

£90

Rega parts set
£35
Delivery charge: UK £10, Europe £18, Rest of the World £24
Payment: by Paypal, sterling cheque or credit/debit card when the arm is ready to ship.

No deposit needed.
Delivery time: 3-4 weeks

Almost any Rega arm is worth more then the parts needed, so start with a NEW arm tube, arm lift and arm rest for £35, all the parts you need to complete the arm, except wiring. Genuine Rega factory parts.
Options
There have been many request about upgrades for the kits from the features of the finished arms, so a number of options are now available:
Micrometer version upgrade
The latest micrometer assembly from the Series Five arms, complete with the stainless steel vta lock shown above £90
Cardas complete wiring loom.
One-piece wiring loom with 0.9m interconnect section, complete with Michell tags etc. Comes ready-fitted into the base when ordered with a kit. The loom used in our Classic tonearm.£90

Stainless steel counterweight etc.
Replaces the polished brass finish £20

Alloy arm rest
In place of the plastic Rega item, just for looks! £15

Stainless steel VTA finger lock
The base and locking mechanism from the Series Five arms. Easier operation, more positive locking and a real performance upgrade (included with micrometer option) £30

Completed arm tube assembly
Polished, drilled and with bracing disks and bearing carrier fitted. This gives you a completely finished arm, just needing wiring. Choice of polished or matt fiinish for arm and base £70

Headshell shims
For a perfect match to some moving coil cartridges you may want to add a headshell mass shim. Set of three shims, £20

.